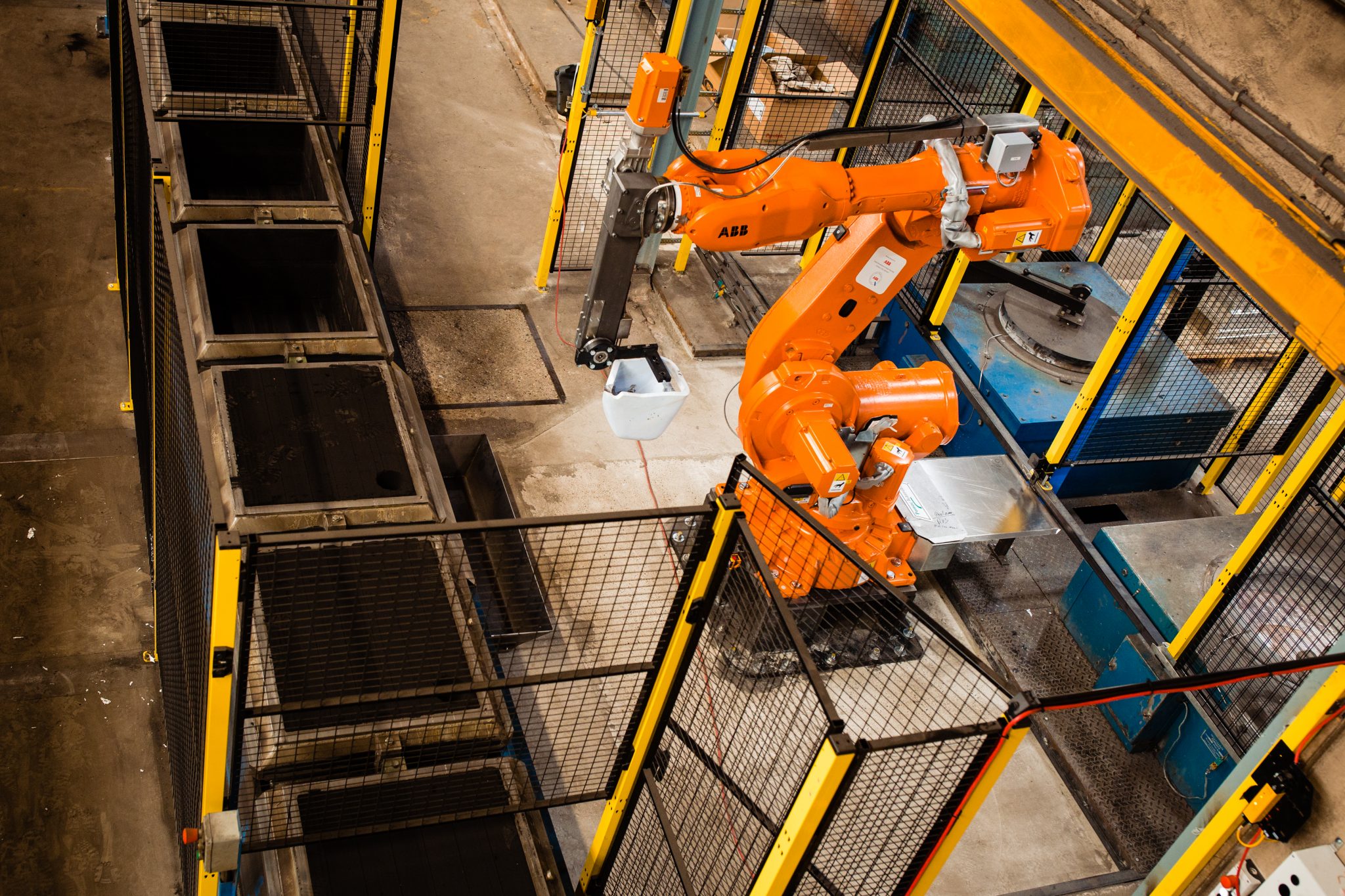 Casting robots investments
Hittech Gieterij Nunspeet invests in robotising its pouring process by placing two casting robots. The benefits are higher productivity and quality, and it enables Hittech Gieterij Nunspeet also to cast even more complex parts. Since the customers should not be bothered by the commissioning, it was decided to do the commissioning during the holiday period.
After a few test castings, the parameters were under control and the first products successfully casted. Currently, preparations are being made for placing the 2nd robot. The entire installation will be operational by mid-November. With the new investment Hittech Gieterij Nunspeet remains the best sand foundry in Europe in the smaller segment.