Project Management
Projectmanagement is bij Hittech Group een volwaardige competentie. Net als bij de overige competenties geldt daarom dat we ernaar steven om hierin de beste te zijn. Klanten moeten zo tevreden zijn over de uitvoering van hun projecten dat ze een volgend project direct weer bij ons neer willen leggen. De projecten van onze klanten zijn altijd spannend: de markt is er klaar voor, de ideeën zijn uitgewerkt, maar nu moet er daadwerkelijk iets ontwikkeld of gemaakt worden en de tijd dringt. Onze projectteams weten als geen ander hoe de balans kan worden gevonden tussen de kwaliteit van het eindproduct, de kosten van het project en de altijd aanwezige tijdsdruk. Hierdoor ontstaat zowel voor onze klant als onszelf een competitief voordeel.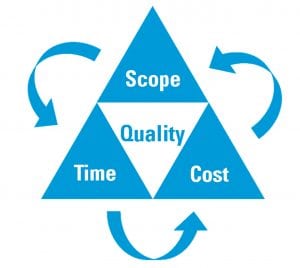 IPMA als de standaard
In de gehele projectorganisatie wordt de IPMA filosofie gehanteerd, waarbij de competenties van de projectleider centraal staan. Uiteraard zijn alle standaard project management tools aanwezig, maar de competenties van de projectleider zijn doorslaggevend. Inherent aan deze filosofie is de verregaande verantwoordelijkheid van de projectleider voor zijn of haar project. Daarbij geldt overigens dat ook het mandaat van de project leider verreikend is. Hij of zij wordt geacht datgene te doen wat nodig is om het project voor de klant succesvol af te ronden.
Proactief handelen
Het succes van ons projectmanagement is vooral te danken aan de proactieve houding van onze projectteams en de open wijze van communiceren. Dit is het resultaat van de omvangrijke ervaring in de maakindustrie en een voortdurende opleiding van onze medewerkers.