Assembly
Hittech Group has multiple assembly sites, each with its own specialisation and geographical location. In consultation with the customer we choose where the product fits best. Assembly is where all the preceding activities of the product creation process come together. The design has been finalised, the materials and parts manufactured and components purchased. The level of integration of Hittech's assembly activities varies from sub-modules to delivery of end products. The mechatronic and optical products that Hittech assembles vary in complexity but are always qualified.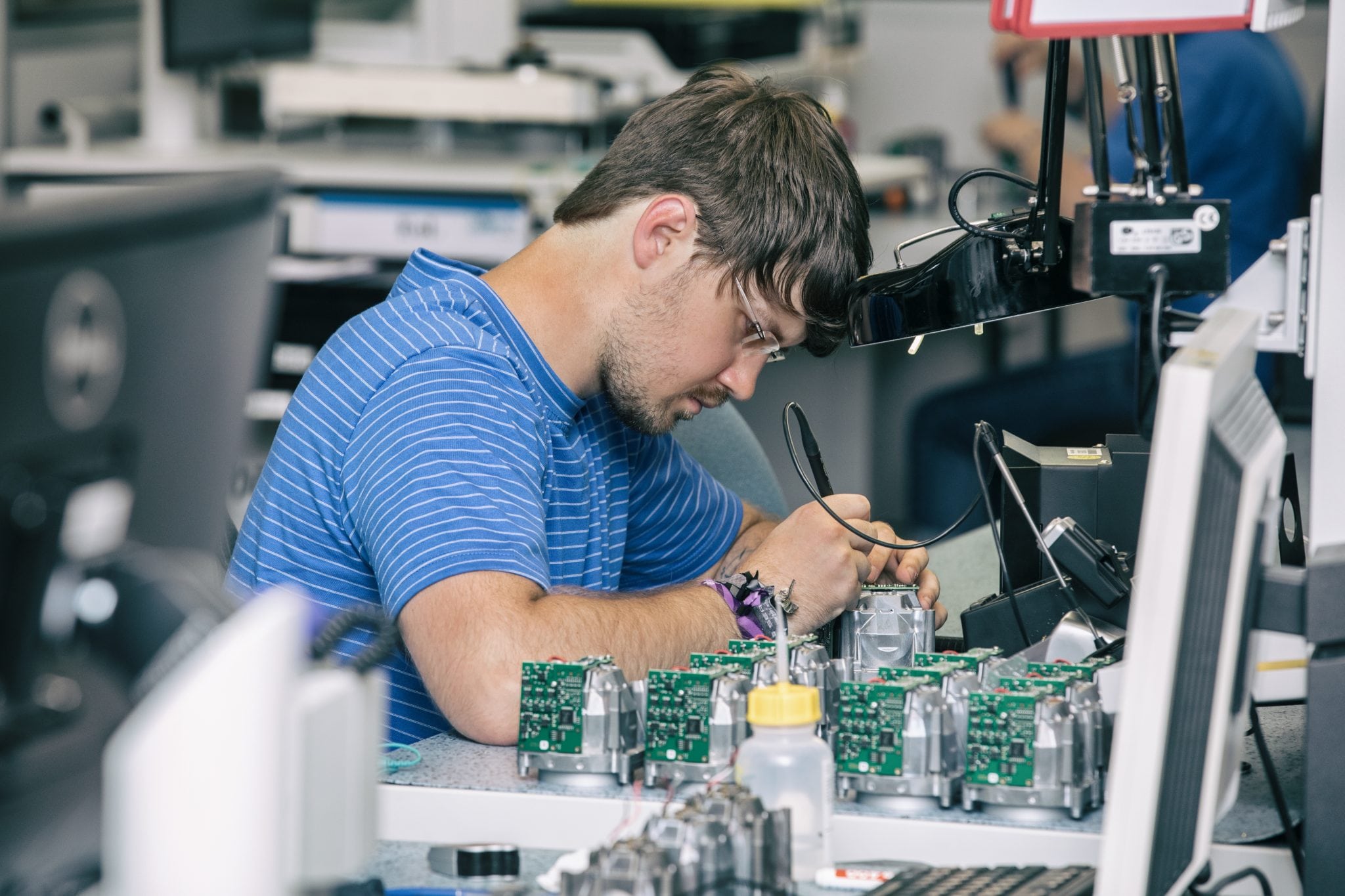 We are regularly confronted with special requirements for production, such as ISO13485 certification in the case of medical products, cleanroom conditions with, for example, grade 2 cleanliness requirements and vacuum conditions. The optical technologies used in our products also require special experience and knowledge. All this means that the production of these products requires proper planning in order to guarantee quality, delivery time and efficient production. This is the substantive responsibility of our technical product managers in so-called New Product Introduction (NPI) projects that are tightly managed by our project management.
In the NPI projects, on the basis of our quality procedures and the PFMEA product analysis, it is agreed in consultation with the customer what has to be organised and delivered. Topics that are addressed include quality documentation, set-up of purchasing and logistics, qualification method and tooling, product validation, packaging, training and education and workplace set-up. If necessary due to technical or quality-related requirements or for reasons of efficiency, development can be used to design specific assembly or qualification tooling. Serial production activities are supported by state-of-the-art facilities such as cleanrooms, ESD Protected Areas (EPA), optical test rooms and automated product databases.